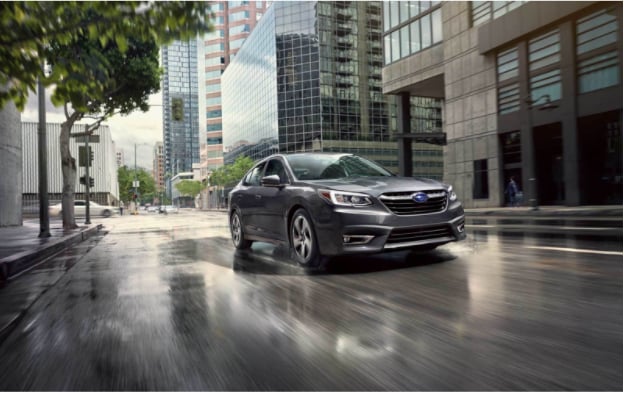 With so many dealerships around the country facing inventory shortages on parts for new vehicles, there has never been a better time to start looking for used vehicles. Pre-owned vehicles are far cheaper and oftentimes the same quality as the make and model of the current year, especially with the aforementioned inventory shortage. Having a used vehicle does not mean that you are compromising quality or safety, as all vehicles are inspected and cleaned before going on the lot. In this blog, we will discuss some of the benefits of buying a used vehicle from Bill Bryan Subaru.
Savings Everywhere
The main appeal of buying a used car or SUV is the initial lower asking price of the vehicle, and as nice as this is, there are actually several different avenues through which you'll save big. When putting a down payment on any of our used Subarus this payment will cover a bigger percentage of its price, so with its reduced interest rate you can pay off your vehicle for less and in even less time. Since you just bought an already used vehicle you can expect its value to depreciate far less than a new vehicle's would as well. When trading in your used Subaru you will be able to get most of your purchase price back, depending on its quality and how long you've had it. Savings on your used Subaru don't end there, even bridging over to other expenses such as registration and insurance prices.
Clean, Quality, used Vehicles
Buying a used Subaru does not mean that you are buying a low quality, unsafe vehicle. Each vehicle in our used inventory is meticulously inspected and cleaned to ensure that our customers get their used Subarus in the best possible condition. Feel free to browse through our certified pre-owned inventory or filter our used inventory by mileage, year, and more to find the perfect fit for you. In order to guarantee a worry-free experience we offer the Bill Bryan Subaru 100k Mile Value Care Plan, this plan guarantees coverage for life of ownership or up to 100,000 miles on all qualified used vehicles.
Shop Used Inventory in Leesburg, FL
When looking for a great deal on used Subarus there is no better option than Bill Bryan Subaru. Near the Orlando, Clermont and Ocala area, our selection of used Subarus is sure to impress even the most particular of customers. There has never been a better time to shop used, and with our vast selection of used Subarus there's a perfect fit for any future Subaru driver. Visit our dealership at 8730 US-441, Leesburg, FL, or visit our website and fill out an Auto Finance Application to save time at the dealership!