Used Truck Dealership in Leesburg, FL

Why Buy a Used Truck from Bill Bryan Subaru?
Finding a used truck for sale that fits all of your vehicle needs can be a difficult process, but we make it easy to find that perfect truck at Bill Bryan Subaru. Buying a used truck has never been easier at our Subaru dealership near Orlando. With over 50 used trucks in our inventory from various makes, you are sure to find a quality vehicle that fits you best. We offer durable trucks from brands such as Chevrolet, Ford, GMC, Ram, and Toyota for all of our used truck customers. There has never been a better time to buy a used truck.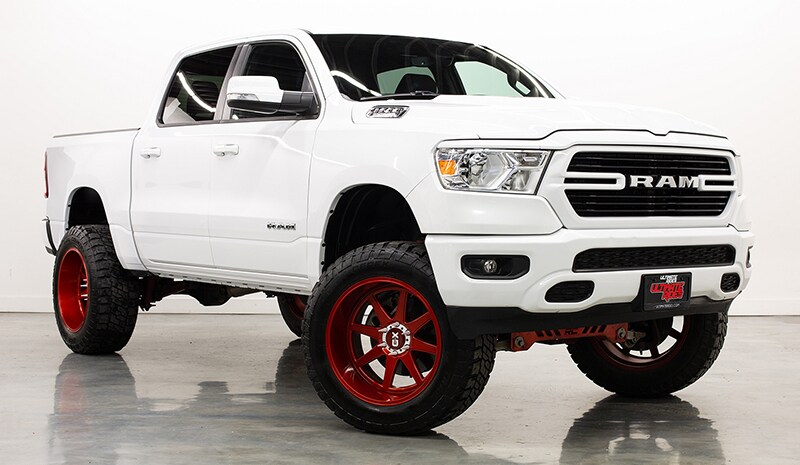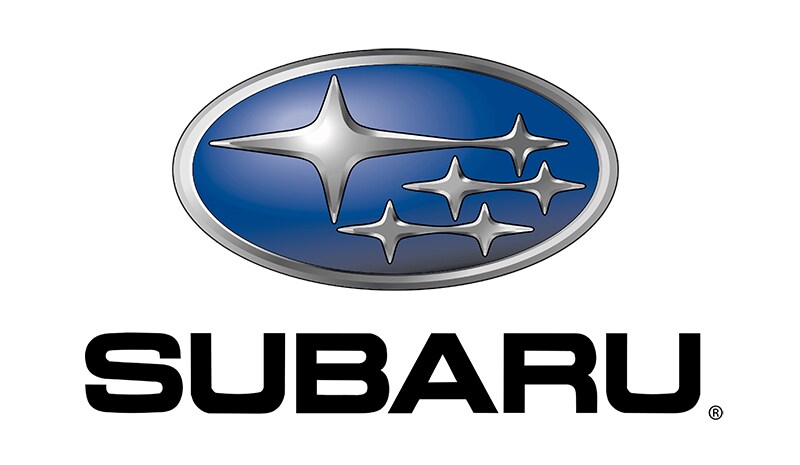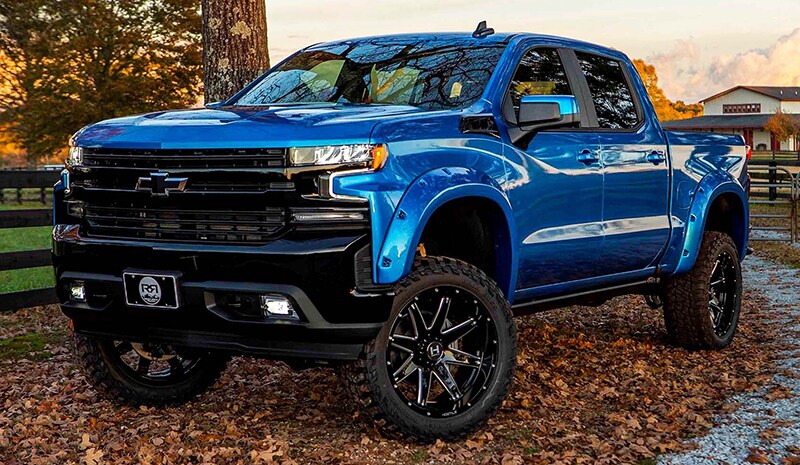 Benefits of Buying a Lifted Used Truck
If you're looking for a customized truck, then our team at Bill Bryan Subaru can help you find the one that fits your interests. Buying a custom lifted truck is much easier than trying to install a lift on your truck, even if it may be more expensive. When you buy a custom lifted truck from our Subaru dealership, you will be getting a truck that is thoroughly inspected and cleaned to make sure that it is in its best condition when you get behind the wheel.
Another benefit of buying a lifted truck is that the truck is fully inspected to ensure that the lift kit and all extra additions were installed correctly, because those additions can do much more damage to your truck if they are not installed properly. Lift kits can affect certain aspects of the truck such as the steering or handling, and many lift kits will rarely have a warranty.
Shop Our Used Truck Inventory in Leesburg, FL
If you're looking for a quality pre-owned or certified pre-owned truck, then you'll be happy to see what we have to offer in our pre-owned truck inventory. You can take advantage of our extensive inventory to find a truck that's right for you. You can also take advantage of our great deals by viewing our pre-owned specials page to save big on your next purchase. We want your vehicle to stay in the same condition as when you purchased it, which is why we offer the Bill Bryan Subaru 100k Mile Value Care Plan. The 100k Mile Value plan provides guaranteed coverage for life of ownership or up to 100,000 miles on all qualified used vehicles. Our service technicians will work tirelessly to get your vehicle back on the road and running well in no time, so do not hesitate to bring your vehicle here!
Custom Lifted Trucks FAQ
Do Lifted Trucks require more maintenance?
All the bolts that come with the kit have a torque spec and are required to be retorqued on a semi-regular basis. Many manufacturers recommend this occur every 500 miles, but check with the maker of your specific kit for details.
Are Lifted Trucks illegal?
California limits the height of a modified vehicle by measuring from the ground to the lowest point of the frame. The law allows big vehicles such as the Excursion and the Chevy Suburban -- which can weigh up to 10,000 pounds -- to be lifted so there is as much as 31 inches between the ground and the frame.
Do Lifted Trucks wear out faster?
When you lift a truck, you generally add bigger tires, which are heavier and wear down more quickly when driven on asphalt. Most tires for lifted trucks are for off-roading, which means they have aggressive treads that wear down quickly on hard surfaces.
Do Lifted Trucks have more problems?
The Drawbacks of Lifting: Handling is going to take a hit, as the truck's center of gravity is going to be much higher. On the practical side, your truck will now be more difficult to get in and out of, which could be a problem if you're transporting kids or older people who may have a tough time climbing up and down the cabin steps.
Does a 2 inch lift make a difference?
Yes a 2" lift is worth it, think of it this way... On a tourer it enables you to get to more places or the same places with less risk of sill and under carriage damage. It also increases your take off and departure angles, which is a plus!
Is a 4 inch lift worth it?
A 4-inch lift is overall less expensive, not only when it comes to gas but also tires. A lot of people find that a 4-inch lift gives them just enough of a lift to make the truck look better than when they bought it, but doesn't break any laws or keep them from parking in their own garages.
What is the point of a Lifted Truck?
It is done for the purpose of improving the off road performance of SUVs or trucks and other off-road vehicles, or for cosmetic purposes. Suspension lifts can enable steeper approach, departure, and breakover angles, higher ground clearance, and helps accommodate larger wheels and tires.
Is a 4 inch lift legal?
Yes, but it depends on what state you reside in. Each of the 50 states has their own laws regarding how high you can lift your truck. There are only laws on headlight height in states like Kentucky, Montana, Louisiana and more, while states like Mississippi, Michigan, and more have restrictions on lifting your truck.
Is a 2 inch lift kit legal?
For those of you out there that are running bigger than a 2 inch lift, your vehicle might be illegal, depending on what state you are in. If you have bigger tires than standard and a 2 inch lift (or bigger), your vehicle might be illegal. The only way this does not apply is if it has been signed off by an engineer or if there are state laws that allow a lift this high.